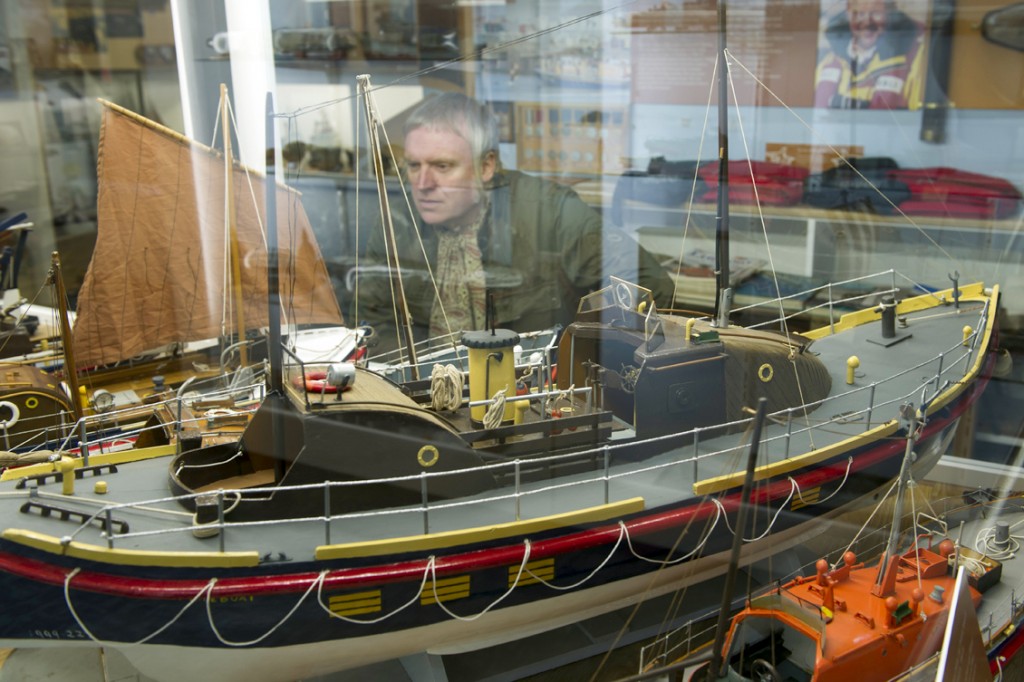 The Lowestoft and East Suffolk Maritime Society was formed on the 18th December 1958 by a small number of enthusiasts interested in the sea and ships. Prominent amongst the founder members were Engineer Captain E G Malet-Warden, R N Retd., Captain N C Darnell, M N Retd., and Skipper Lieutenant W Soloman R N P S Retd. The latter as Recorder was responsible for acquiring over the years a substantial part of the collection now at the Maritime Museum. His untimely death in 1978 was a great loss to the Society.
Interest and scope of the Society's activities progressed with the museum collection steadily increasing and in 1968 the Borough Council granted the Society the lease of the 'scheduled' cottage in Sparrow's Nest Park in which to establish a permanent Maritime Museum. In this tiny cottage, restored in 1828, according to the plaque over the front door, members converted each of the rooms to feature different aspects of the fishing industry, namely trawling, drift net fishing, wreck and rescue, tools and equipment used in building and maintaining fishing vessels together with those used in the coopering (barrel making) and box making trades. In addition to this, a special collection was displayed featuring the Royal Naval Patrol Service – the Fishermen's Navy – for which Sparrow's Nest Park was the headquarters in both world wars and bearing the name of HMS Europa.
By 1977 the cottage was no longer big enough to properly accommodate all the items entrusted to its care, so plans were laid to erect an extension. The committee engaged the local architects Messrs Tayler and Green for this project and set about the task of raising the necessary money, some £10,000 in Jubilee Year. The Society members responded with enthusiasm in a variety of fund raising activities, while generous support was forthcoming from local industry, residents, patrons and the District Council. This allowed the new extension to be erected and paid for in February 1978.  In the ensuing winter months, members of the Society contributing their labour and skills quite voluntarily carried out all the internal and external decorating and fitting out to a remarkably high standard. The late Skipper Lieutenant 'Bill' Soloman's contribution to the Society was recognised by a decision to name the new building the "Bill Soloman Room". Fitting out and arrangement of the displays was completed in time for a grand opening day, indeed quite unforgettable.