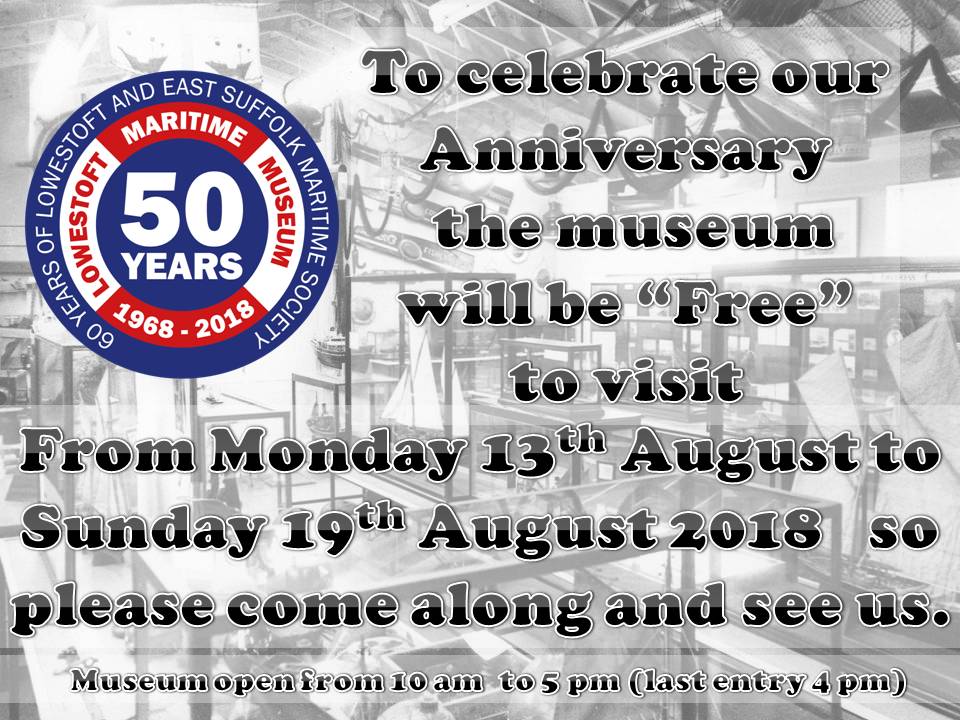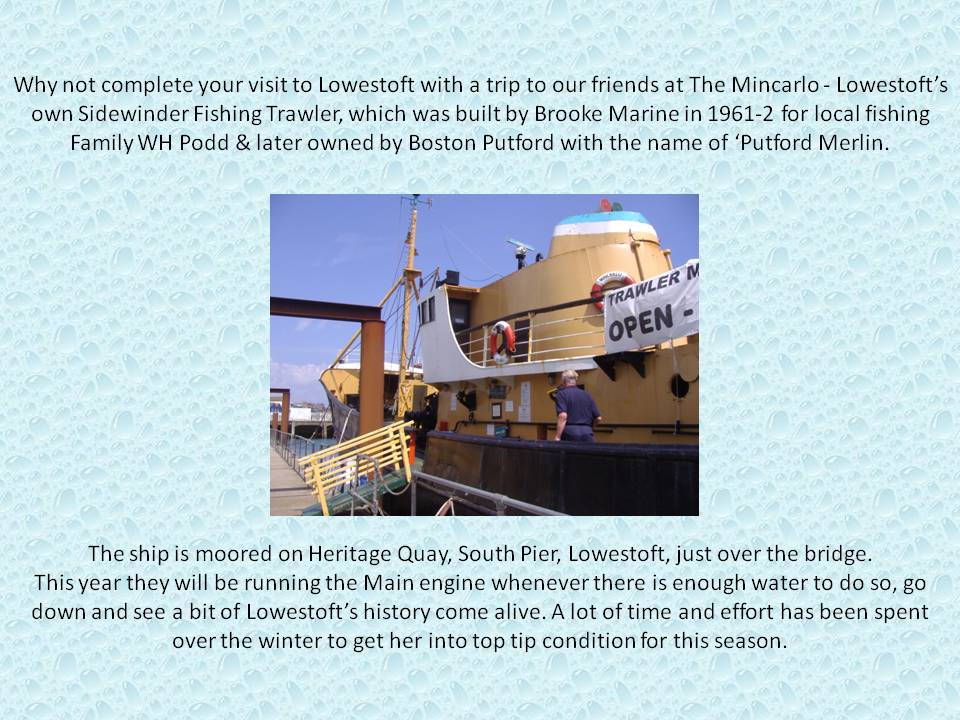 Volunteer Secretary.
The Lowestoft Maritime Museum is looking for a volunteer secretary.
If you are interested please reply via the museums e-mail address. admin@lowestoftmaritimemuseum.co.uk for further details.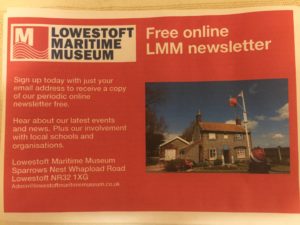 Recently launched at the Great Yarmouth Maritime event, we are pleased to offer our free online newsletter when you sign up online.
Keep up to date with all our news and events. Help us support your local maritime heritage and communities.
Look out for our 2018 programme, highlighting our anniversary year.
Visit our contact page, email us your contact details requesting a free copy of our online newsletter.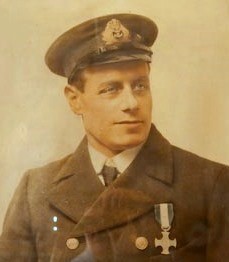 Lowestoft Hero TOM CRISP VC DSC remembered.
The Great Grandchildren of Tom Crisp VC visited the museum 5th May 2017 and left this message.
We have enjoyed re-visiting the museum as we used to come to Lowestoft on holiday as children in the 70's.
We always visited the museum as our Great Grandfather Tom Crisp VC & DSC was Lowestoft's hero with the story of his heroism at sea during WW 1 being on display.
The great grandchildren's names. Rachel Thompson,
Matthew Herbert, Anne Herbert.